Shopping Cart
Your Cart is Empty
There was an error with PayPal
Click here to try again
Thank you for your business!
You should be receiving an order confirmation from Paypal shortly.
Exit Shopping Cart
| | |
| --- | --- |
| Posted on April 30, 2016 at 8:45 PM | |
Consider Hiring A Professional Home Stager for a Consultation
You've decided on an agent and she has given you comparable homes for sale in your area so you can view what homes are competing with yours. You've had all the necessary inspections, and you've fixed up the outside. You've cleaned, and cleaned and then you clean again.
Now what you ask? You've heard about staging, but you have already furniture so what should you do? Your realtor suggests meeting with a Professional Home Stager to get a consultation. Is there a charge you wonder? What if you like your home just as it is? Why do you need a consultation? You need a consultation because you see your home as you always have--- HOWEVER you don't see it as potential buyers do.
Here is what to expect when you hire a Professional Home Stager for a consultation.
• The stager will more than likely want to speak with your realtor before meeting with you as the realtor may want to share her ideas about how to the home more attractive to potential buyers. Please remember, the realtor's job is to market your home to get the best price in the shortest amount of time.
• In a consultation, your stager will discuss with you the best way to prepare your home so that it looks its best. She will discuss how to focus or showcase the best parts of your home and how to draw attention away from the "not so desirable areas".
• A stager will discuss how and why you should de-clutter your home. We all (including myself) have too much of everything in our homes--- too much furniture, too many decorative items, too many books, etc. Removing some or a lot of the aforementioned items will make your home look more spacious--- and that's a good thing.
Here is an example of a consultation I was involved in where I suggested that the homeowners remove many of the items in their bar to so that potential buyers could imagine enjoying a drink at this gorgeous bar.
Before Consultation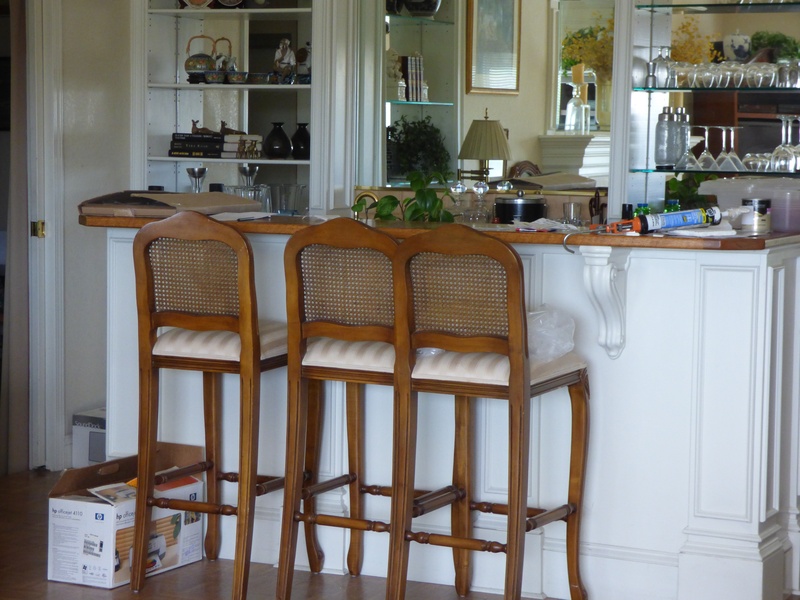 After Consultation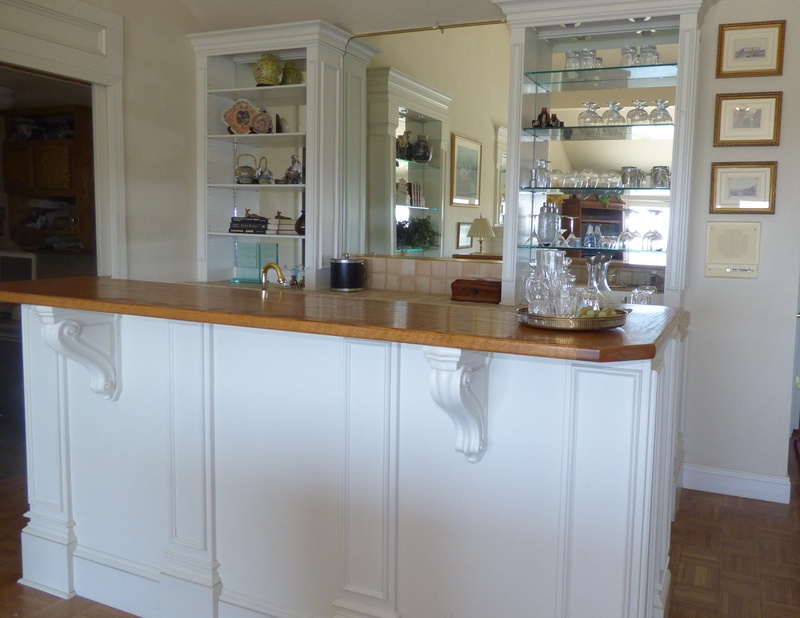 Look at how clean and inviting the bar area looks with removal of some items. This helped to showcase the great shelving and gathering area.
A home stager is able to see your home objectively and view it through the eyes of a potential buyer. No matter how much you try, you can only see your home through your eyes and youcan't understand why it would not appeal to everyone—after all it is YOUR home.
Below is a picture showing a bedroom in another consultation I undertook. I suggested to the homeowner that removing some of the furniture as well as rearranging other furniture would make this room look more spacious and more appealing to potential buyers.
 Before Consultation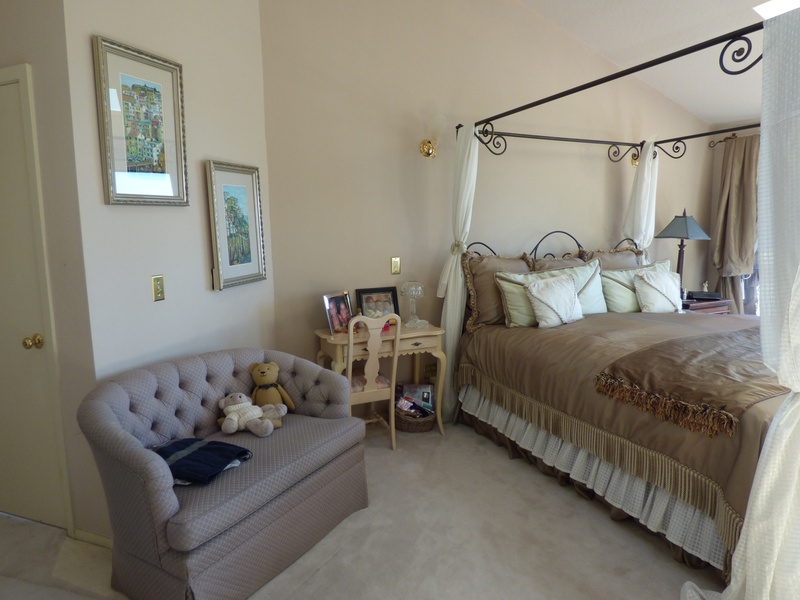 After Consultation
I also suggested removal of some of the decorative items—such as removal of the fabric on the bed posts to give the room a lighter feel.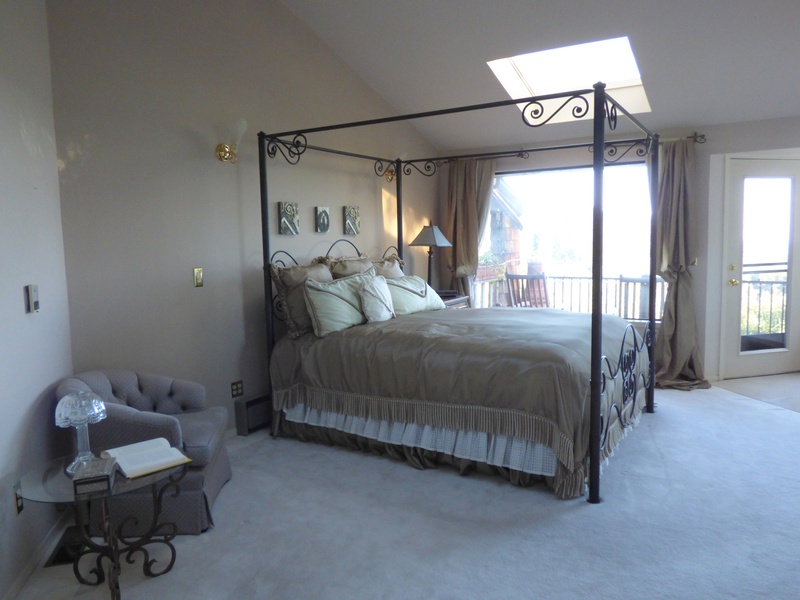 A stager will explain that you want prospective buyers to walk in and picture themselves living in your home and they can't do that if they keep picturing you and your family living there. So as hard as it might be, that means remove most if not all of your family photographs. This will help potential buyers imagining themselves in the home-- and that's a good thing!

Some other items a stager may suggest are:

o changing the paint colors in your home to appeal to a wide variety of potential buyers.

o changing outdated lightening fixtures.

o removing some of the clothes in the closets to make the closets appear more spacious

o removing dead or dying plants.

o cleaning out your pantry to make it appear that it has lots of room for food storage and by all means make sure you pantry is super clean.

o new bedding and new towels to make your home look fresh.

The above are just a few of the items that can happen in a consultation, and trust me they all make a difference. Professional Home Stagers help to make a potential home buyer become a home owner of your home. And that's a good thing!




Oh yes, there is a charge for a consultation and it is money well spent!  

 




Categories: None

0

/